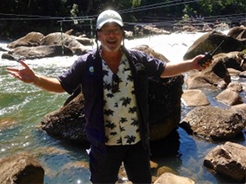 President
Cameron Blackley
Vice President
Kris Kingston
Kris has been involved in the rafting industry from an early age with his family running a company in NZ. He moved to Australia in 1999 to become a river guide for in FNQ and worked as a commercial guide for 14 years.
With his first competitive raft race was at the 2007 Australian championship, Kris has since Represented Australia at the 2009, 2013, 2015, 2017 WRC events and a China R2 event in 2009. Kris became further involved with the Australian Rafting Federation(ARF) in 2013 when elected President, but stepped aside at the end of 2015 to concentrate on racing and family life. 2018/19 will be key years for the ARF, so the we  are delighted he has decided to support to the ARF in a Vice President role.
Kris considers himself very fortunate to meet and become friends with lots of amazing people from all around the world thanks to rafting.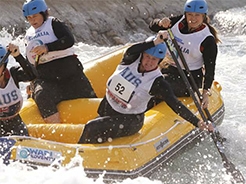 WRC Organising Committee Director
Graham Maifredi
Past President and current member of the ARF Sports and Competition Committee, Graham has close to 30 years of rafting experience and has represented Australia numerous times between 1993 and 2013, taking particular pride in having been part of Australia's World Title winning team of 2001. More recently Graham has been Judge, Jury Judge, and Head Judge at various IRF competitions internationally as well as a key part of GT and E in Australia.
ARF Coaching and Development Officer
Sam Johnson
A professional Outdoor Recreation Teacher, Sam co-ordinates the Outdoor Recreation program at Redlynch State College and has well over a decade of rafting experience. He has been and continues to be instrumental in encouraging and developing Australian Under 19 teams over recent years and is a key part of our growth into the future.